Cold Stays
Posted by Vivian Gonzalez
The cold weather is coming and it will be here to stay for a few days! You head that right... At least we will be able to give those AC's a break through the weekend and possibly the upcoming week. A series of fronts are set to move in to keep us feeling the chill South Florida style!
Today: Clouds build in the afternoon and there will be a chance of seeing a few showers ahead of front #1. Also, it will be very warm with high temperatures in the 80s.
Tonight through Wednesday morning: Front #1 moves through and a couple lingering showers possible.
Wednesday: Front #2 quickly moves through South Florida. The wind will shift out of the North and allow the Arctic air to filter through.
Thursday: We will wake up into the low 50s, but it will feel colder due to the strong wind from the North.
Friday: Will be the coldest day! Lows will be in the low to middle 40s. Highs in the upper 60s.
Saturday: Front #3 arrives....
At least through Tuesday of the upcoming week, look forward to waking up to cold weather with mild afternoons.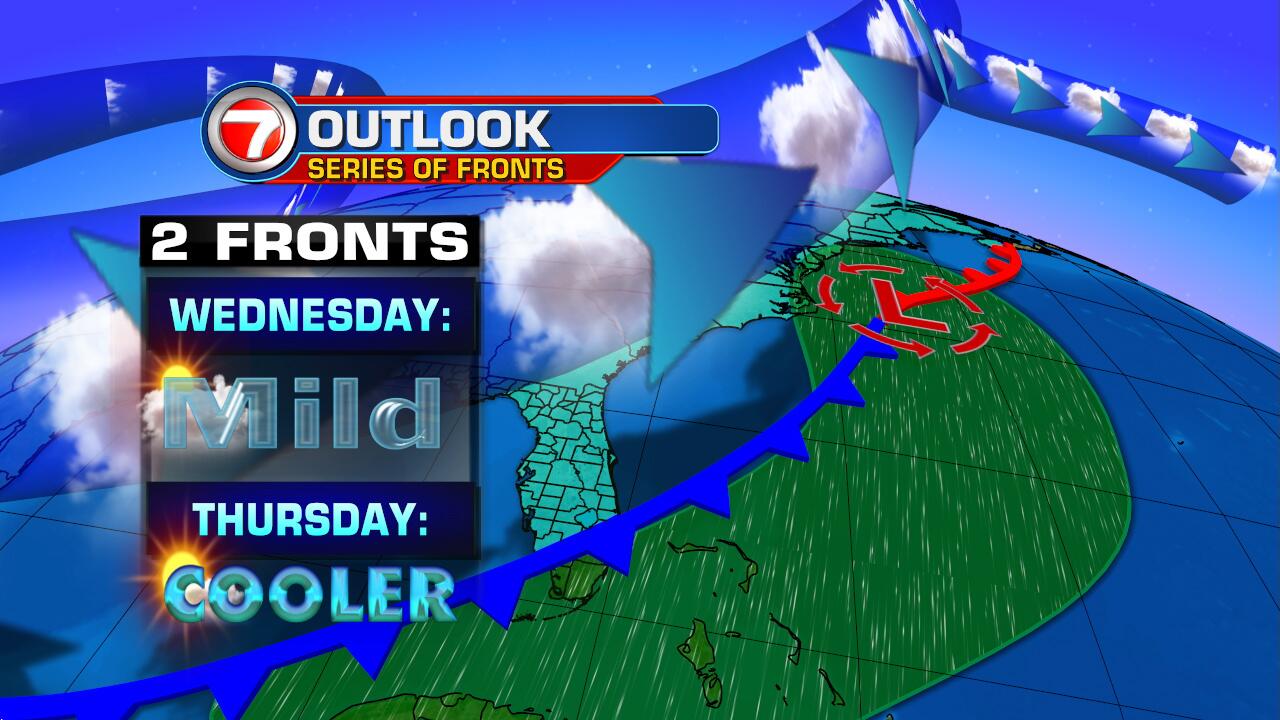 Stay tuned to 7Weather for the latest developments. Have a wonderful day!
Vivian Gonzalez
Meteorologist
WSVN Channel 7