Cold Snap
Posted by Vivian Gonzalez
The cold weather here in South Florida is just that... a cold snap. Before you know it will be gone. Temperature readings this morning ranged in the upper 40s to low 50s and they felt like the low 40s due to the strong wind. A cloudy, cold and windy day is expected for South Florida as the front that crossed through late Monday has left a thick deck of clouds behind. These clouds did not allow temperatures to tumble more overnight. However, they are capable of producing a few light cold showers. By Wednesday, it will not be a chilly to start, but we will finish with warmer and damp weather. Most of the models suggest that more moisture increases from the South too. Also, afternoon high temperature will be back in the 80s on Thursday.
Here is how we woke up: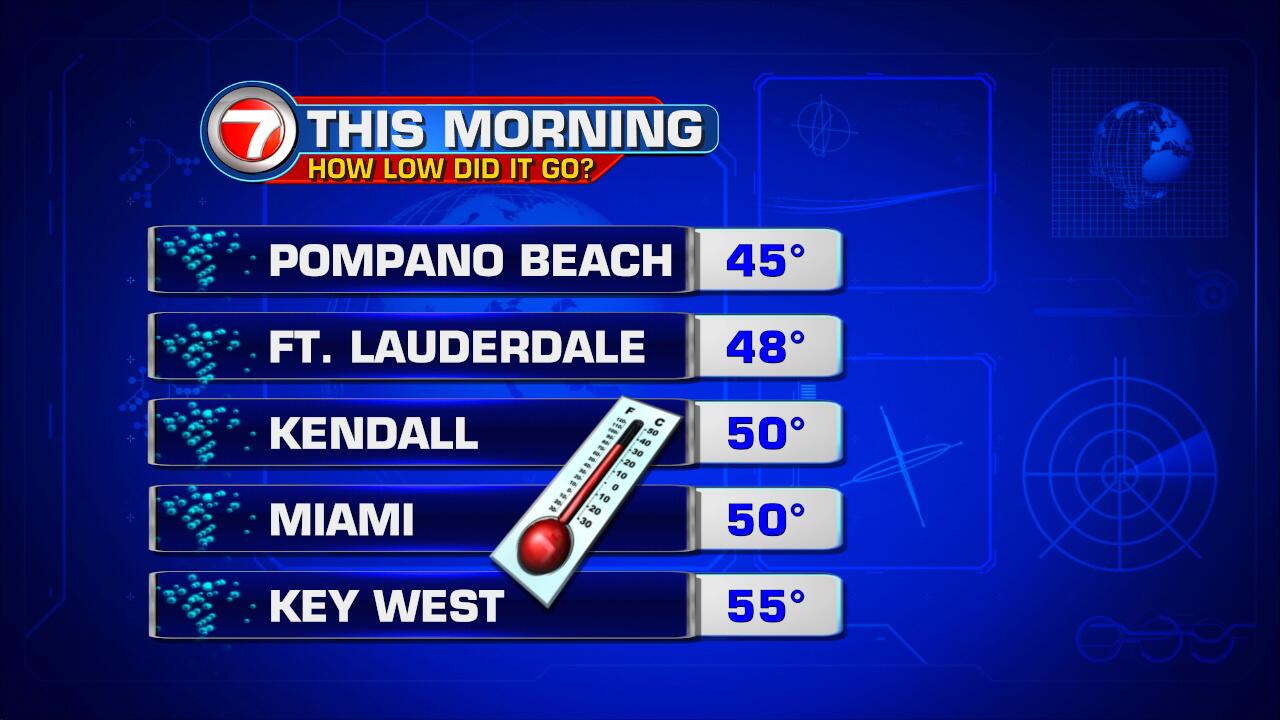 Have a wonderful day South Florida and make it a safe one!
Vivian Gonzalez
Meteorologist
WSVN Channel 7